Patients come first for you, you come first for us.
Imagine a world where you can leverage the power of a large health system, while preserving the heart of private practice and a fulfilling personal life.
That world is here.
Our innovative solutions empower physicians to focus on medicine, not management. Transform your practice and balance your life today.
Welcome to omotenashi.
Our name, omo, is rooted in the Japanese philosophy of omotenashi, which means taking pride in anticipating and fulfilling customers' needs in advance. We are delighted to respond to our members' needs honestly, efficiently and with outstanding service.
Taking pride serving you.
Our sole purpose in life is the success of your independent physician practice, and to ensure you and your staff are receiving impeccable levels of white-glove service.
Anticipating your needs.
We deeply understand the operations of a physician practice and have developed tools to help us anticipate your needs in advance, saving you time and money.
Serving without expectations.
We perform our services for you with joy and without expectation of anything in return, all because our mission is to preserve the independent practice of medicine.
About us.
In 1995, Hoag established the Coastal Physicians Purchasing Group (CPPG) to foster a sense of community and extend enterprise group purchasing contracts to local independent physician practices.
As the healthcare environment has evolved, our members have requested more solutions to build thriving practices in a world where medicine is becoming more and more corporatized. Hoag responded with CPPG's expansion from a single group purchasing organization to a multidimensional solutions provider devoted to solving the most challenging needs of independent practices.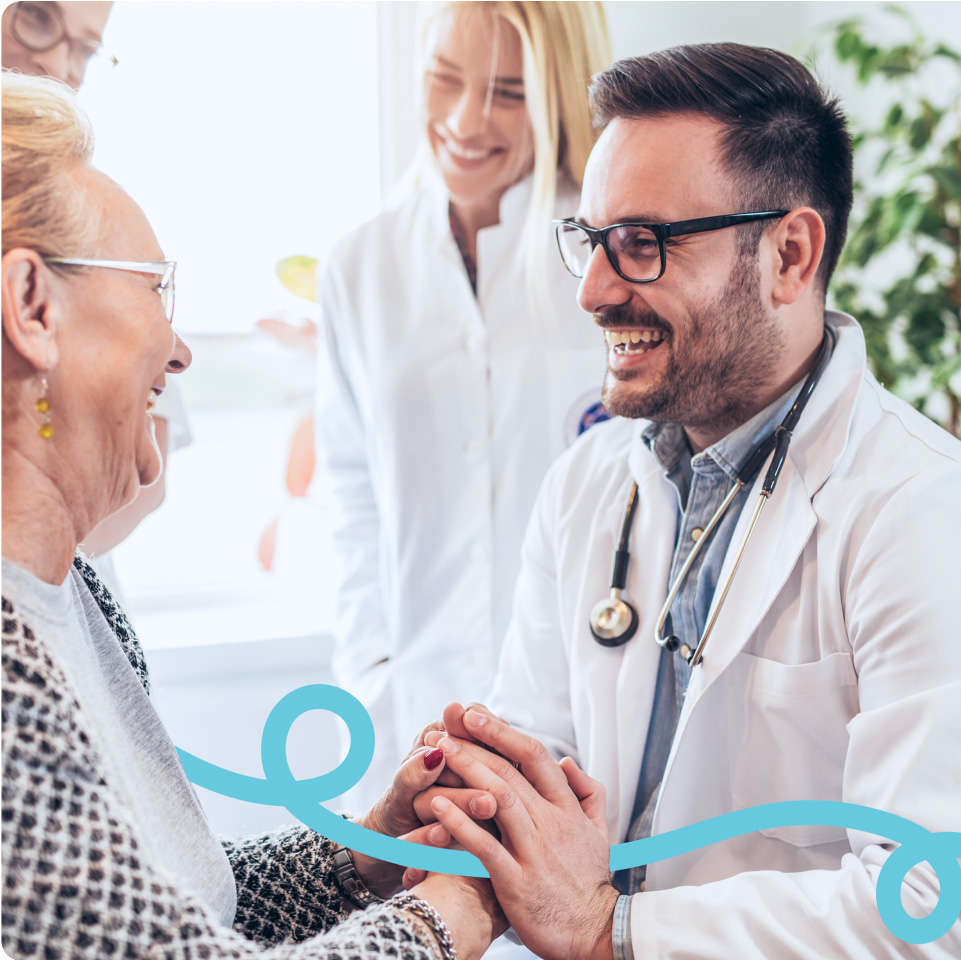 With this commitment comes a new name and a bolder vision:
omo.
We look forward to serving you and working to strengthen independent medicine in Orange County and beyond!
Care and compassion for all, including independent physicians like you.
omo dedicates itself to the whole health of independent physicians and their practices.
Meet omo's dedicated leaders.
Our veteran healthcare team has 75 years of combined experience in practice operations, human capital, finance and information technology. Both leadership and the rest of our dedicated team is wholly devoted to helping you find your path to physician happiness.
Michael Krug
Vice President
Michael drives omo's vision and has the overarching responsibility for delivering superior customer value to our members. Michael has spent his career partnering with fast-growing start-ups such as SpaceX, and DivX, providing high-quality, scalable human capital solutions. His expertise in strategically aligning and steering impactful talent, leadership and organizational culture practices has helped a variety of companies accelerate their business operations globally.
Over the past decade, Michael has dedicated his passion to building high-performing teams in new growth markets and creating new patient care delivery models at Hoag Health, a leading Orange County, CA-based healthcare system.
Lindsay Lariviere
Head of Strategy
Lindsay has several years of experience in healthcare administration and is accomplished in leading strategic growth initiatives that involve implementing new business platforms, standing up operations, developing hiring strategies, managing product releases and identifying efficiencies. Having worked for various industries including locally recognized wealth management companies managing high net worth clientele accounts, and leaders in the Aerospace sector supporting government contracts, Lindsay brings a wide range of experience.
Lindsay joined the team to drive strategic initiatives and support the vision of omo through project planning, systems management, product development, implementations and process improvement efforts.
Jeremiah Yang
Head of Account Management
Jeremiah oversees the entirety of account management and member services. With more than 15 years of leadership experience in various functional roles of business development, operations and account management, he brings a depth of knowledge and experience to provide best-in-class customer service to our physician community. Jeremiah's mission is to create people-focused teams geared around empowerment, integrity and ingenuity.
Jeremiah's expertise in developing cross-functional teams with a servant leadership mentality allows him to put client satisfaction at the forefront of omo's membership experience.
Practice made perfect.
omo leverages enterprise-level expertise and resources to provide deeper, more comprehensive solutions for leveling the playing field for independent practices.
Our team of healthcare experts has a combined 75 years of experience and is focused on delivering best-in-class solutions across four key dimensions: financial, people, technology and well-being. Our goal is to preserve the independent practice of medicine and improve the work-life balance of physician owners and their staff.