omo Membership Benefits
We're not your standard practice management solution. As an omo member, you gain immediate access to exclusive deals, discounts and solutions designed to save your practice money and reduce the stress on your staff.
You can now save up to 30% on medical supplies and office equipment through our premium group purchasing partners, order discounted vaccines and much more through your omo membership. Read on to learn more about the benefits you receive as an omo member, or log into your Member Dashboard now.
What You Get
omo's frictionless tools and solutions are designed to help you preserve autonomy and control in your practice — all on your terms.
Group Purchasing Savings
As an independent physician, you deserve access to the same discount programs traditionally reserved for large health organizations. We have taken care of the negotiations for you and have secured top deals with leading medical suppliers to give you health system-level pricing as an independent practice.
By purchasing supplies through omo's group purchasing partners, you can drastically reduce the costs of running your practice. Save up to 30% on medical and surgical supplies, personal protective equipment, infection prevention, and medical consumables.†
What you get:
Guaranteed 10% savings on medical and office supplies
Access to thousands of vendors and suppliers
Guaranteed 2-day shipping on medical supplies
Spend monitoring support from your dedicated account manager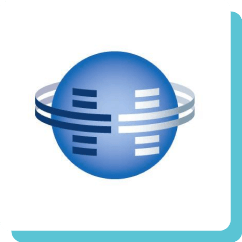 Vaccine Discount Program
The Vaccine Discount Program provides physicians and practices access to discounted vaccines via an easy-to-use web-based purchasing solutions for routine vaccine needs. The program also provides an annual, web-based "pre-book" purchasing process to achieve deeper discounts on influenza vaccines that ensure availability at the individual practice level.
What you get:
Significant cost reductions on routine vaccine needs
Three-layer supplier partnership provides more access to vaccines, vaccine experts and support services
Increased access to lower quantity vials, single dose vials and prefilled syringes
CAP Discount
We have partnered with Cooperative of American Physicians (CAP) to provide omo physician members with an exclusive 5% discount on CAP assessments. This discount equates to savings in the thousands.
Fitness Discount Program
As an independent physician, your health and the health of your practice is one of our top priorities. omo's Fitness Discount Program makes self-care accessible by reducing the friction associated with vetting fitness care options and negotiating best terms. We have secured partnerships with some of the top local fitness and wellness providers to give you the best rates and services.
What you get:
Exclusive discounts that are not available to the general public
Wide range of fitness programs and services to meet your wellness preferences
Membership and service discounts to Equinox, Ra Yoga, CAZ Training Club, and more
Ask AnythingSM
With an "ask us anything" mentality, you can rely on our dedicated concierge team to complete requests in a timely and professional manner. omo members have 24/7 access to our concierge team through the Ask Anything℠ chat. We'll take care of everything.
What can you do with omo's Ask AnythingSM?
Medical and office supply orders
Support on how to place orders in the omo store
Assistance with accessing discounts through the Member Discount Program and Fitness Discount Program
Member Discount Program
omo members have exclusive access to amazing discounts and cashback offers on their favorite brands through the Member Discount Program. Browse thousands of goods and services at pre-negotiated discounted prices and make purchases directly through our convenient BenefitHub portal, available 24/7.
What can you purchase through the Member Discount Program?
Discounts on event tickets, amusement parks, attractions, and travel accommodations
Auto, home, and pet insurance discounts
Health and wellness discounts including fitness programs and meal kit deliveries
Ready to Start Accessing Your omo Membership Benefits?
† Must conduct at least 80% of total spend through omo's group purchasing suppliers.